Bilingual Account Manager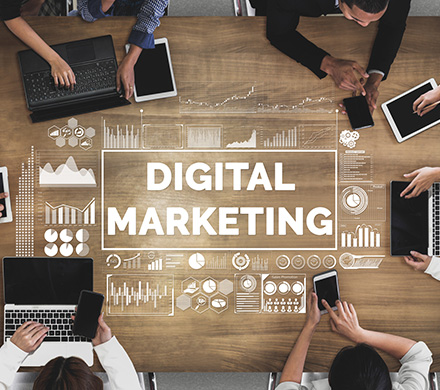 Compensation:
Based on Experience
Employment Type:
Full-Time
Bilingual:
Must Be Fluent in English and Spanish
WebFindYou is All-In-One Digital Marketing Technology that allows you to achieve True Digital Marketing with less hassle, reduced costs, and increased revenues. Ideal for Companies, Traditional and Digital Marketing Agencies, and Freelancers/Independents.
We are the first and only All-In-One Digital Marketing Technology that combines all the necessary components of true digital marketing in one single integrated technology, strategically architected and programmed from scratch, that is designed to help businesses maximize the Power of the Internet by doing Everything Digital. Our unique All-in-One Digital Marketing, which is not available from any other company, is the key to maximizing revenues through SEO, PPC, and Digital Marketing. You will no longer need different providers for Search Engine Optimization, Online Reviews, Email Marketing, PPC, Social Media Management, Tracking Data, etc. With WebFindYou, you have access to one single integrated technology that makes every step more efficient and easier to implement and manage so you can improve your search engine rankings and maximize brand awareness, website traffic, potential clients, and revenues.
Our technology reduces the work required to implement True SEO by 50% and will save you over $1,500 in just the tools and technologies required to implement True Digital Marketing. This makes WebFindYou a superior solution to the traditional means of implementing digital marketing especially since 92% of USA businesses, and similar percentages in other countries, don't have the proper budget to implement true digital marketing.
Our unique technology and step by step video tutorials greatly simplify the process and ensure you always stay on the right path for maximum results. And when Google, Bing or Social Media platforms require changes to your website for maximum visibility and results, WebFindYou will auto-update your website and notify you of any other manual changes you'll need to make. Peace of mind and simplicity!
We're looking for a Bilingual Account Manager to work with the WebFindYou Marketing Department and other internal teams.
Position Summary:
The Bilingual Account Executive will work directly with the team on a multitude of different functions aimed to maximize the visibility and positioning of the clients and of the WebFindYou brand. The ideal candidate is also comfortable with frequently communicating in English with our clients and providing their feedback and communication to the WebFindYou team. The ideal candidate is an extremely organized professional who has the ability to adapt within a multidisciplinary role in order to deliver exceptional results for the company. The ideal candidate is an extremely organized professional who can adapt to a multidisciplinary role to deliver exceptional results for the company. We are searching for someone with an excellent understanding of the Internet, SEO, SEM, social media platforms, CMS, PPC and the digital marketing industry as a whole. You should also be constantly up to date on the latest news and industry trends, so you can practically apply your knowledge for WebFindYou, while at the same time utilizing creativity and a well-backed analytical approach to executing strategies.
You are the ideal candidate if you are ambitious, full of initiative and have a collaborative team spirit, while having a strong desire to learn and advance your career in digital marketing. You are someone who wants to make a difference and who is also able to put aside, whenever necessary, what you think you know in order to do things differently. In other words, you are willing to learn a newer and more efficient way of implementing digital marketing.
Responsibilities:
Propose new and innovative projects and/or ideas for clients.
Prompt communication within the team and the availability to attend meetings when they are required.
Perform an analysis of different projects or campaigns, put together analytical reports and help with project management.
Manage business pages on social media as well as community engagement.
Complete tasks within given deadlines.
Able to manage other responsibilities that may arise while performing different tasks.
Maintain frequent communication with clients while keeping them updated with the work done and tracking progress.
Managing client expectations and keeping a calendar to ensure all client's requirements are met.
Requirements:
Degree in Marketing, Communications, Public Relations or related field.
A minimum of 1-2 years of experience in a similar role.
Must have excellent bilingual communication skills in English and Spanish —both verbal and written.
Must be able to communicate frequently in well-spoken English and Spanish to our clients and providing their feedback and communication to the WebFindYou team.
Must have extensive computer skills which includes using all of Microsoft Office's programs (Word, Excel, Powerpoint, etc).
Previous experience managing social media as well as Google or Bing Pay-per-click accounts (preferred, but not required).
Ability to work well within a team in a fast-paced and objective-driven environment.
Ability to multitask and work within established deadlines.
Must be able to work Monday through Friday on an 8 AM to 5 PM schedule.
The ideal candidate should reside in Santiago, Chile. However, for the right candidate we are open to consider other locations throughout Chile as well. Due to the current crisis throughout the country and the world, you will be working from home until the situation improves. It's important to note that the ideal candidate must be able to work Monday through Friday on an 8 AM to 5 PM schedule. Once the crisis is behind us, you will be required to work from our offices or simply report to your team on an as-needed basis.
To apply, please fill out the application form below and upload your resume along with any relevant examples of your work. If we feel you are a good candidate for this position, we will follow up via email or phone for next steps and a potential interview.